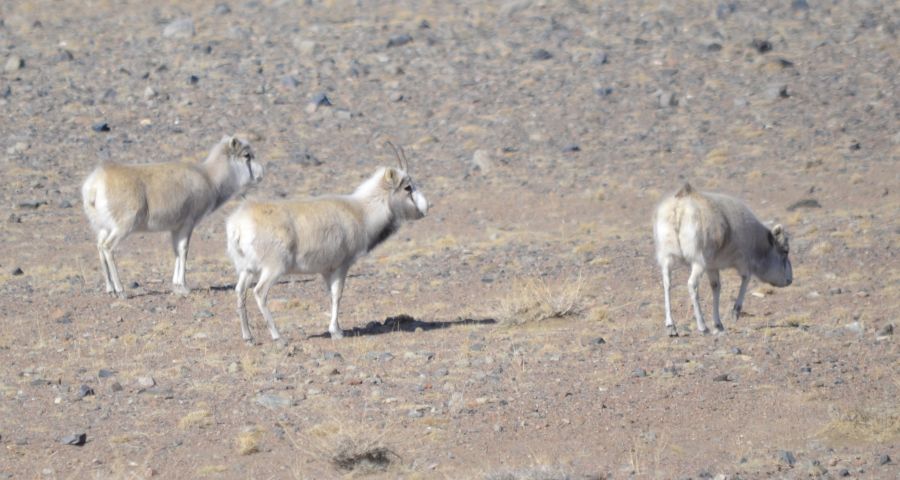 Ulaanbaatar /MONTSAME/ A January survey, jointly conducted by the WWF Mongolia Programme Office and Saiga Conservation Alliance, shows the Mongolian saiga antelope population, which dropped to 3,800 in 2018, now stands at around 5,070.
The population survey was carried out with the internationally recognized line transect method in the saiga's habitats, Sharga and Khuisiin Gobi, Durgun Steppe, Makhan soum of Khovd aimag, Zavkhan soum of Uvs aimag, and Durvuljin soum of Zavkhan aimag. WWF Mongolia species officer B.Gantulga said those concerned should not lose their focus as every summer may not be as pleasant as this year's.
There sure has been some increase in the saiga's population, but it does not mean we can breathe a sigh of relief as there are still numerous threats facing the endangered animal such as poaching, food shortage, drought, dzud, and infectious diseases. In 2017, for example, cattle plague and dzud killed thousands of saigas.
It is feasible to reduce the risk of drought, dzud, and contagious diseases by reintroducing the animal in its preferred habitats. Also, the critically endangered can be saved from extinction through special protection of its breeding and calving areas and reduction of poaching, researchers say.